Our Story
Running a world-class industrial park with a team of expert developers
We spent over a decade strategically selecting the optimal area for premiere logistics.
We didn't build it overnight. Ideally situated just 90 minutes from Denver, Cheyenne Logistics Hub was systematically developed to be world-class and build-ready so businesses would be prepared for the competitive landscape of industry.
Today, Cheyenne Logistics Hub is a respected industrial park, praised for its unique and unparalleled interstate and railroad access. We spent over a decade strategically selecting the optimal area for a premiere logistics hub, relying on our experience as one of the largest developers in the region owning and operating business, industrial, and rail parks throughout Wyoming, North Dakota, and Arizona to best serve the Rocky Mountain states. Not only are we outfitted with the infrastructure businesses need to begin operating now but we're also equipped to handle the operations of major corporations.
While most other industrial parks grow incrementally, we had the resources to invest $80 million into infrastructure at the start. Now, the businesses who work with us have the systems they need, including fiber, water, gas, electricity, and sewers to get the work done.
What We Do
Cheyenne Logistics Hub serves businesses by providing a world-class, build-ready industrial park that intentionally meets their needs through master-planned infrastructure that helps them make the move from relocation to operation seamlessly.
Cheyenne Logistics Hub exists as the premiere industrial park, providing world-class access and infrastructure in a business-friendly environment. See our other ventures at
Partners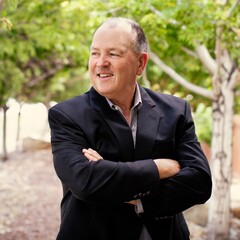 Rich Fairservis
Rich has been an active developer, entrepreneur, and businessman in Wyoming for the past 40+ years. He has spearheaded nearly every current Granite Peak deal and continues to search for new opportunities throughout the Rocky Mountain Region.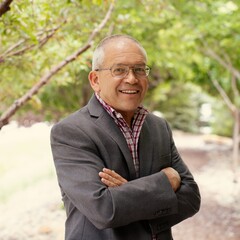 Ron McMurry
In addition to an active partnership and advisory role in the Granite Peak Group, Ron is the owner and CEO of McMurry Ready Mix, headquartered in Casper, WY. McMurry Ready Mix is a leading provider of aggregates, ready mix, various construction materials, and transportation services throughout Wyoming.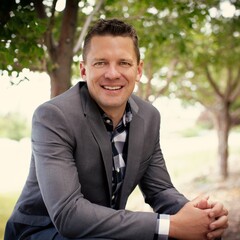 Josh Jamison
Josh founded several of the current Granite Peak Industries companies throughout the Granite Peak Group. Prior to joining Granite Peak, he was involved with energy development at Pathfinder Wind and General Electric. Josh graduated from the US Naval Academy and served as a Marine Infantry Officer for 6 years.